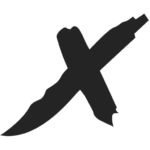 On site. On time. On budget.
Count on us for all project needs.
Expedition Camp Service & Logistics is an industry leader in providing camp solutions for mining clients across Canada. In many cases Government agencies look to us for compliance solutions for many of today's stringent regulations. All of our camps are built to spec following all safety codes. Audits of infrastructure are performed to ensure compliance with occupational Health and Safety, Environmental and Building regulations.
We also offer client assistance with permit application and a variety of transferable safety training courses. All of our camps are built-to-order and designed to the client's specifications from a remote fly-in set-up to a 1000-man mining camp. In addition to camp set-up, we provide all the services required for its optimal operation such as ongoing maintenance, camp management and complete catering services. Expedition Camp Service and Logistics is one of the only service providers of its kind in Canada. We own all of our equipment, from tents to workforce housing, along with our own fleet of trucks.
Expedition uses a team approach, offering the convenience of both helicopter and camp support. This enables clients to focus all efforts on their goals, resulting in greater project efficiencies cost savings and peace of mind.
Working with the Aboriginal Communities, Expedition Group of Companies will mutually build beneficial relationships in an environment of trust and respect to ensure that their rights are respected and to foster social-economic development.
We have been in business for over 10 years with many of our roots originating in the James Bay area. We attribute much of our success to excellent working relationships with both the mining organizations and the First Nations communities.
Partnerships
We've established partnerships with companies such as Tribal Logistics, Aroland Expedition Partnership, Constance Lake Expedition Partnership and Expedition BearPaw Logistics Inc. These relationships were built on mutual honesty, respect, understanding, communication and cooperation, and have developed immensely throughout the years.
We proudly boast that among the over 30 skilled pilots we employ, three of them are First Nations from Canada. We've also grown to include an array of dedicated helicopter ground crew, administrative staff, camp personnel, catering and cleaning workers from several different First Nation communities.
In the past decade, we have been a key player in the growth and development of the James Bay communities; and we don't plan to stop there. We look forward to bringing new opportunities for employment, training and success, by developing strong, positive relations and forming new partnerships.